EAST WEST PAIN INSTITUTE
WELCOME TO
Our multimodal, individualized approach
manages our patients' pain and
improves their quality of life.
Learn More

EAST WEST PAIN INSTITUTE
WELCOME TO
Our compassionate and understanding staff
are committed to providing personalized
quality care with respect for the
individualized needs of patients
Learn More
WELCOME TO EAST WEST PAIN INSTITUTE PLLC
Your Pain Is Our Center of Focus

---

Physical Therapy
Physical therapy is one of the key components, and first line of interventions in the multidisciplinary approach to pain. Psychological Therapies
Anxiety and depression have a very negative impact on pain problem and it's treatment.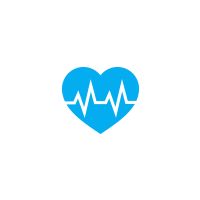 Stress Management
Stress is an unavoidable part of life, but better managing your stress will help you to reduce your pain. Nutritional Support
Food is very important for our physical and emotional health. Eating and drinking healthy and balanced diet can help.
Procedures and Services We Offer

REQUEST YOUR APPOINTMENT
---
Do not continue to suffer with pain. Contact us and take steps toward improving your quality of life and enjoy better living. Make the call and meet our experienced board certified doctor and caring staff.