S.Chakrabortty, MD, PhD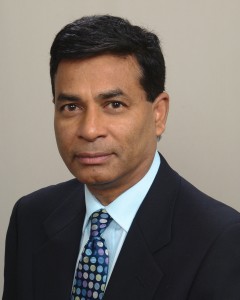 Dr. Chakrabortty is a Pain Management Specialist at the East West Pain Institute (EWPI), Lake Orion, Michigan. Dr. Chakrabortty is a Board Certified Pain Physician with advanced training and a Board Certified Anesthesiologist by the American Board of Anesthesiology. He completed his Pain Medicine Fellowship at the University of Michigan in 2005. In 1994, Dr. Chakrabortty completed his Ph.D. (Neurosurgery) in Kobe, Japan and has extensive clinical and research experiences in Japan, Canada and USA. He is a Clinical Associate Professor at the Wayne State University School of Medicine. He had been engaged in pain management at multiple pain clinics in metro Detroit including Detroit Medical Center, University Pain Clinic, Karmanos Cancer Institute Pain Clinic and McLaren Lapeer Pain Clinic before he started his practice at EWPI, Lake Orion, MI. For more than a decade, Dr. Chakrabortty has been actively involved as educator and mentor for Pain Medicine Fellowship Training.
Dr. Chakrabortty's vision is to utilize a Multidisciplinary and Multimodal approach keeping the patient's pain (and its management) at the Center of Focus. Using this approach along with a thorough medical history and evaluation based on his extensive clinical expertise and education, he successfully manages patients' discomfort arising from their chronic and persistent pain.
Dr. Chakrabortty's areas of clinical interest include chronic neck, back and joint pain, neuropathic pain, CRPS/RSD, fibromyalgia, phantom pain, radio frequency ablation (RFA), discography, intrathecal drug delivery (pump) and spinal cord stimulation.
Dr. Chakrabortty has published 23 journal articles related to pain and neuroscience in US and many international medical Journals. Click here to view his CV and list of publications. At present, he is a Principal Investigator of multiple IRB approved research projects.
Dr. Chakrabortty is a member of the following organizations.

Michigan Society of Anesthesiologists

American Society of Anesthesiologists

American Society of Regional Anesthesia and Pain Medicine